Supervised by Jason Northrup, Ph.D., LMFT-S, LPC-S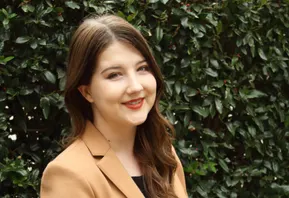 My name is Valerie, and my pronouns are she/her/hers. I earned my masters in Marriage and Family Therapy from Texas Woman's University. My speciality is couples therapy, but I also enjoy working with families and individuals. I am deeply invested in serving the LGBTQ+ community. I help clients navigate communication difficulties, breaches of trust, crises, low self-esteem, depression, trauma, divorce, anxiety, and other relationship problems.
The theoretical framework I use is called Emotionally Focused Therapy. This means I acknowledge how emotions are vital information that our body shares with us. When our emotions are ignored or invalidated (by ourselves or others), they find other ways to get their messages across through symptoms such as headaches, rumination, increased irritability, and much more.
Facing emotions can be scary, especially if you have shut them out for years. That's why I work with my clients to create an environment where they feel safe and empowered to welcome emotions back into their lives.
Other tools I use during therapy include Gottman, Dialectical Behavior Therapy, and Internal Family Systems. I have completed Gottman's Level 1 training, Emotionally Focused Therapy Externship, and Building a Lasting Connection's facilitator training.
Fun facts about me: I love musicals, listening to Taylor Swift, playing board games, and tea. I married the love of my life, Andrew, in October 2020. We had a beautiful, intimate, COVID-safe courthouse wedding.
If you think we might be a great fit, feel free to schedule a session with me by emailing me at [email protected] or calling me at (210) 610-9723.