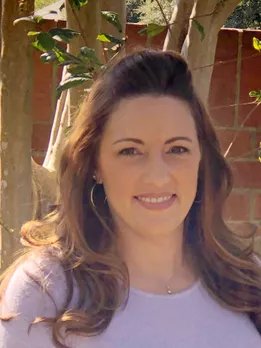 I am a Licensed Marriage & Family Therapist (LMFT). I received my Bachelor of Arts in Psychology from Texas State University in 2017 and then attended Abilene Christian University where I earned a Masters in Marriage & Family Therapy in 2019. Currently, I am working to complete the requirements necessary for a Registered Play Therapist certification.
I spend my free time with the love of my life, my family, and my fur babies. I love Texas country, Italian food, swear by yoga and still have so much of the world I need to see.
The focus of my practice centers around couples, families, and children. However, I also work with individuals from a systemic viewpoint, which simply means that our interactions with each other have a ripple effect. I welcome anyone struggling with communication and relationship issues, anxiety, depression, parenting concerns, issues of abuse or behavioral problems, even those simply wanting to find new perspective.
I favor strengths based methods as well as an emphasis on understanding emotions and needs in an effort to communicate more effectively. I believe the relationship between a therapist and client(s) should be collaborative and a safe space to define problems, set goals, and navigate solutions. We all have individual strengths, untapped resources within, and resilience to build upon. I strive to help my clients grow into their lasting changes and find confidence within themselves. I make no guarantees on the process of treatment beyond honesty, respect, and that, as with most things in life, in therapy you get what you are willing to give. Therapy is a courageous endeavor, and it is my privilege to walk this path with you.
Kaye Thomas, MMFT, LMFT, 210-446-6681, [email protected]