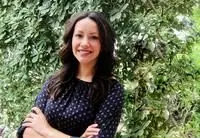 I am a Licensed Marriage and Family Therapist. I received my Master's in Psychology with honors from Our Lady of the Lake University in December, 2018. My experience includes working with couples, children, families, and individuals from diverse backgrounds, with concerns that include depression, anxiety, ADHD, relational conflict, trauma, and life transitions. I have specialized training in Trauma Focused Cognitive Behavioral Therapy for children and adolescents.
My professional background also includes Psychological research, where I work alongside a team of psychiatrists and medical professionals. My research experience has allowed me to work with growing families, children, active military members, and veterans. I have published research in the Journal of the American Academy of Child & Adolescent Psychiatry.
I am a member of the American Association for Marriage and Family Therapist, as well as the Christian Counselors of Texas, Inc. My passion is working with couples and families to promote a healthy and stable environment where the family can thrive.
In my free time, I enjoy spending time with my family, traveling, and exploring the outdoors.
Kristina Fields, MS, LMFT - (210) 728-6405, [email protected]