Supervised by Becky Davenport, Ph.D., LMFT-S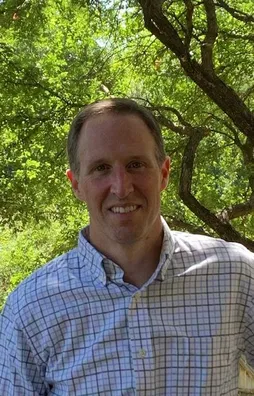 I earned my Master of Marriage and Family Therapy degree from Capella University. I began my professional career 20 years ago as a public accountant, but throughout my career, I repeatedly saw how vital healthy relationships are to our sense of connection, security and our ability to succeed in other pursuits. As I worked along side team members, I came to recognize that I have an innate desire to help individuals by strengthening relationships among the team, as well as wanting to help team members improve relationships at home. In addition to working with adult individuals and couples, I also enjoy working with adolescents and children.
My preferred approach to therapy is to explore emotions and underlying attachment needs that motivate responses in everyday situations. I aim to use a collaborative approach to defining problems, setting goals and organizing tasks to help individuals, couples and families strengthen relationships, recognize new strengths and build resilience in their lives.
Personally, I have been married for over 20 years and my wife and I have six children. We enjoy a number of activities together as a family, including tennis, hiking, pickleball, board games and road tripping to National Parks and other points of interest. Individually, I enjoy backyard bbq and smoked meats and learning new recipes for baked goods.
Taking that first step to begin your therapeutic journey may be daunting and requires courage, but the journey can be immensely fulfilling. I would be honored to walk beside you in your personal journey.
Michael Smith, MS, LMFT-Associate, Supervised by Becky Davenport, Ph.D., LMFT-S, [email protected], 832-233-3433